Dog-friendly beaches and areas
Most Eurobodalla beaches are designated as one of these three types of access:
24-hour off-leash:
dogs allowed off-leash at all times
---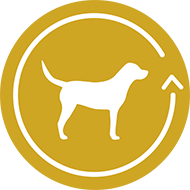 Timeshare
which means:
from 1 May to 31 October (current): dogs allowed at the designated area at any time.
from 1 November to 30 April:

dogs allowed on or off-leash before 9am and after 5pm
dogs prohibited during the day from 9am to 5pm
---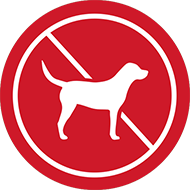 Prohibited:
dogs prohibited at all times
---
Map of Eurobodalla dog exercise areas and beaches
When taking your dog out and about:
follow all signage that shows where and when dogs are allowed and not allowed
dogs must remain leashed until you get to the designated off-leash exercise area
dogs are not allowed in national parks
animals must always be under the care and control of a competent person.
Use our map to find local beaches where you can exercise your dog.
If you prefer, you can download a printable one-page list of dog exercise areas:
More information
For all enquiries relating to dogs on beaches and exercise areas, please contact Council's Rangers: