Landcare
Landcare is a unique Australian partnership between the community, government and business, working together to manage, protect and repair our environment.
More than 5,500 volunteer community Landcare groups around Australia are tackling land degradation and other important environmental issues. This means anything from poor water quality, salinity and erosion, loss of biodiversity, poor soil health, impacts from climate change, impacts from invasive species, coastal degradation, marine debris issues, and a loss of Australian wildlife.
Landcare activities
Eurobodalla Landcare is a network of 26 active Landcare groups within Eurobodalla Shire, consisting of approximately 300 volunteers involved in a variety of activities from South Durras to Narooma, including:
weed control
fencing
erosion control
encouraging mammal conservation through the use of nesting boxes
feral animal control
rubbish collection
planting native vegetation
protecting local native birds by eliminating Indian Mynas.
Through Landcare, our community learns about natural resources while getting involved in a wide range of activities including on-ground works, research, monitoring, planning, education, and community awareness.
Eurobodalla Landcare groups develop and implement local solutions to local problems.
Making a difference
Eurobodalla Landcare is making a difference to our local environment. The South Durras Landcare group was recognised for its valuable contribution at the NSW Coastal Management Awards in 2018.
The group won the community involvement award for its continued contribution to the environment and exceptional service to the local community and the 4km of coastline they have protected over the past three decades.
The group also helped to build and maintain well-utilised infrastructure such as the South Durras whale watching platform, Cookies Beach viewing platform, Durras Headland recreational fishing access stairway and viewing platform, and the South Durras shared walkway and footpath - all of which contribute to the public amenity, tourist attraction and environmental protection of this beautiful area.
Get involved
Volunteering for Landcare is easy, fun and a great way to give back to your community and the environment.
Benefits of joining a Landcare group include:
repair and protect the land for future generations
get active
you can make a difference
learn about your local birds, plants and wildlife
it's fun and rewarding
entertain the kids and teach them the wonders of nature
learn about the cultural significance of plants and animals
positively affects mental health
connect with new friends and get to know your neighbours.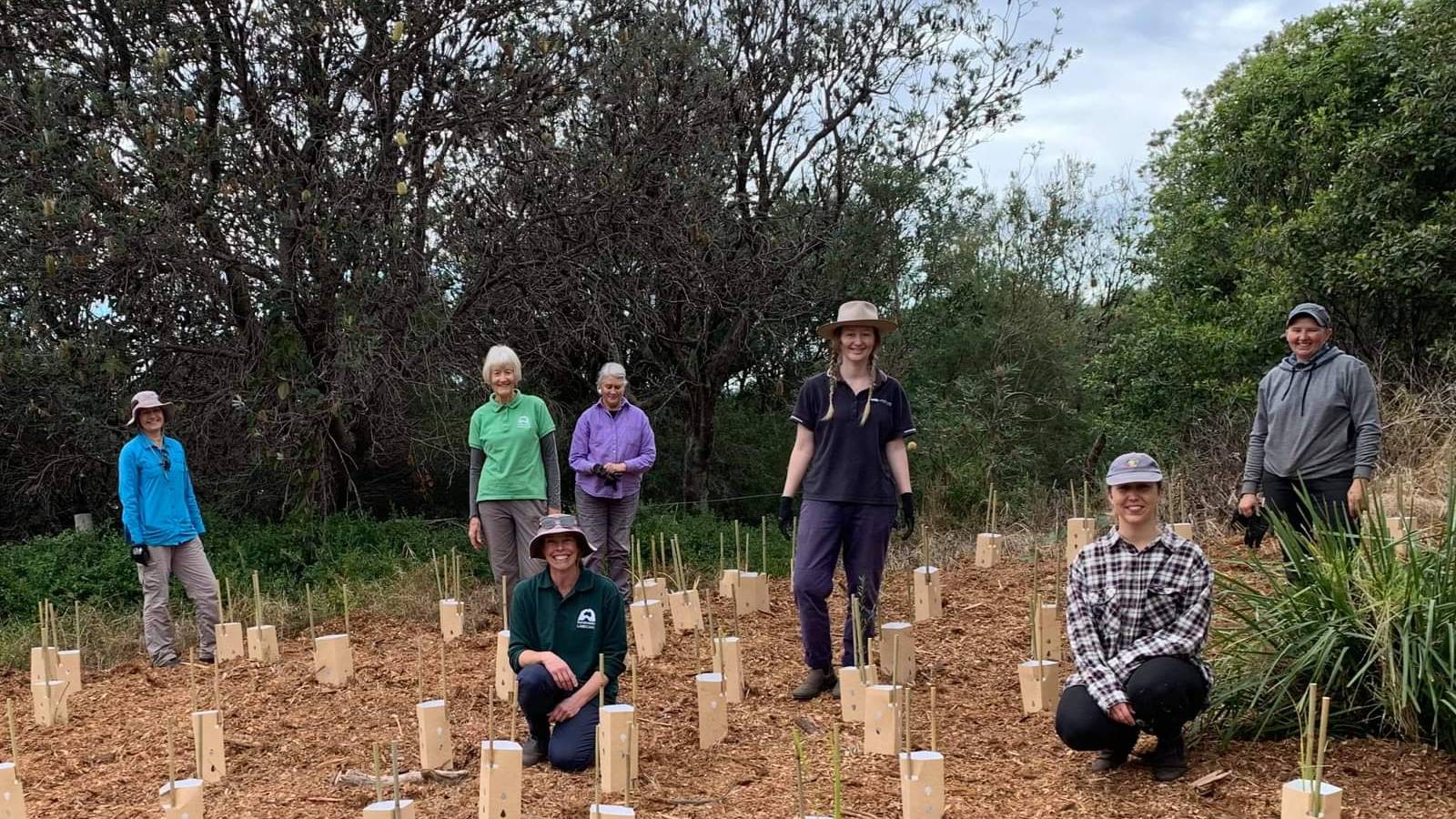 Volunteers undertake training to improve their skills in a range of natural resource management practices, and are also active in promotion and education events with the wider community.
Find a volunteer group near you
If you're interested in becoming a volunteer, you can search for your nearest Landcare group below:
More information
We can help you
If you would like to get involved, or find out more information about Eurobodalla Landcare groups, contact Eurobodalla's Local Landcare Coordinator, Emma Patyus, on: